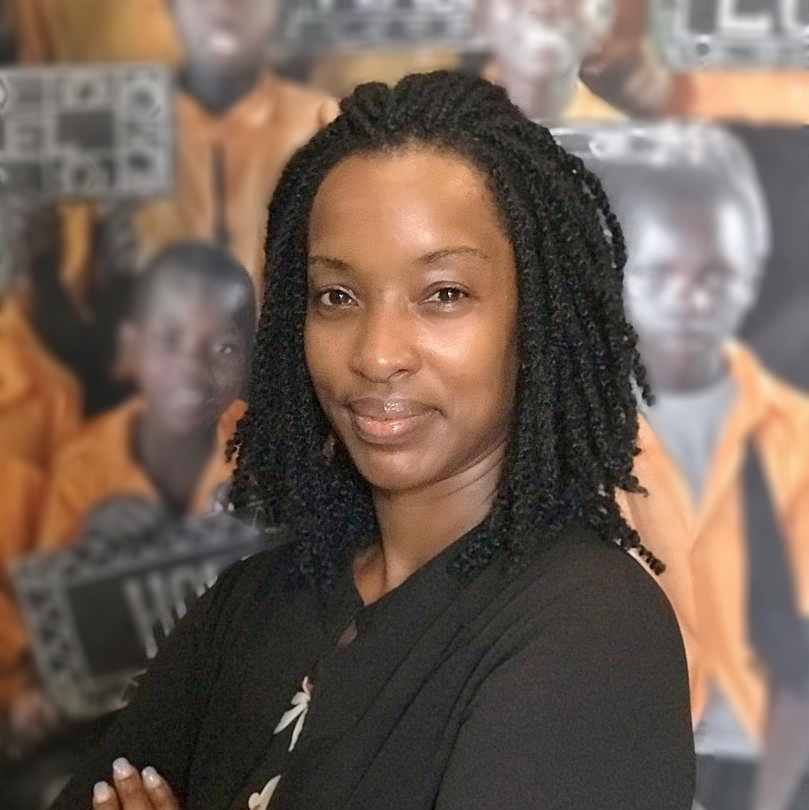 Title

Aireen Katongole

Artist

Advisor
Aireen is a Ugandan native who spent the first 12 years of her life in Kenya raised by her paternal aunt, who settled there in the late 70's looking for a better life during the Idi Amin war in Uganda. In the early 90's, her family moved back to Uganda and started all over. Due to her and her family's experience of having to leave her home country and restarting their lives over, she is sympathetic to the plight of the refugee and displaced population. Therefore, she wishes to use her experience, both working in the tech industry and with vulnerable individuals, to contribute to R2 Social's mission of empowering refugees with technology.
Aireen is a dedicated and enthusiastic HR/Administration and Talent Acquisition professional passionate about growth-transformation. She has a broad background encompassing exceptional work ethic and commitment to organizational objectives within a highly competitive and rapidly changing marketplace. She has gained extensive experience assisting in numerous sectors such as NGO, social enterprise, banking, finance, technology, and telecommunications at both executive and non-executive levels. Her successes are a result of her ability to match objectives and personnel with an organization's culture.
Previously, she was the Country Recruiting Manager for Andela, a company that invests in Africa's most talented software engineers to help global companies solve the technical talent shortage and build high-performing distributed engineering teams.
Aireen also previously served as a board member of the Children Reachout Uganda, a community based organization, focused on empowering vulnerable children living in slum communities through life skills, education support, health and wellness campaigns, sports, and children's rights sensitization.
Currently, she is the Managing Director of Staffable Africa, a leading provider of talent recruitment and development for East Africa's new economy. She and her team provide candidates to help advance mission-driven companies at any stage of growth. She is also a board member of the Community Women's Enterprise Network, an organization that works towards building the entrepreneurial capacity of women to overcome economic and social barriers.