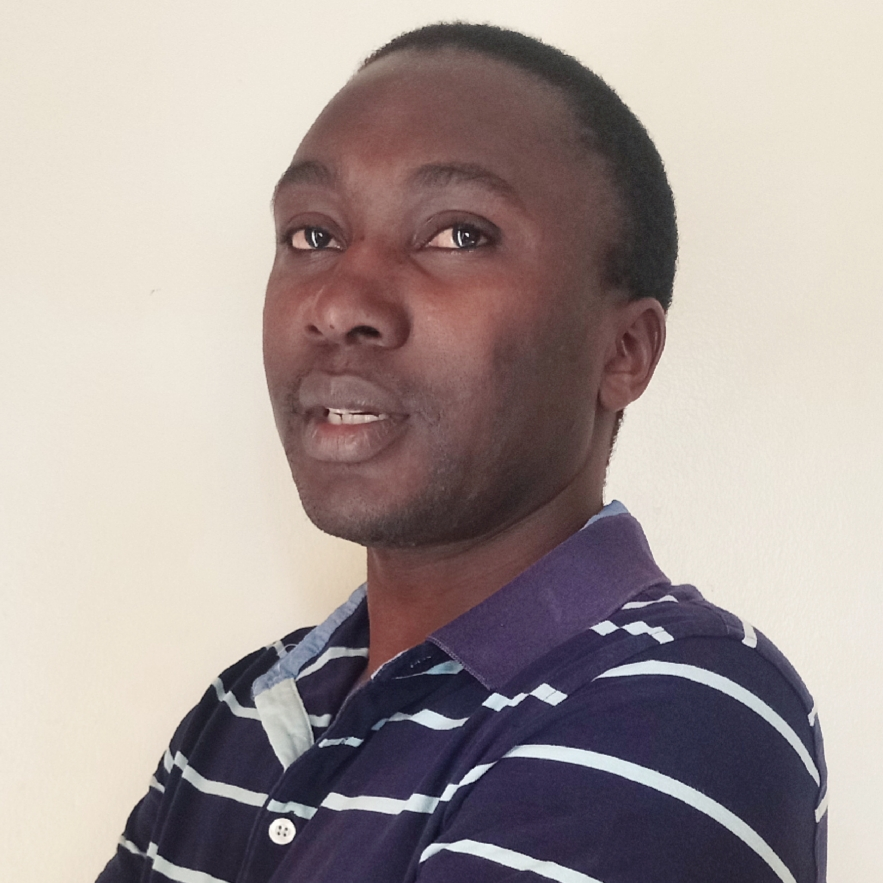 Title

Jude Kajura

Artist

Mentor
Jude has always been fascinated by tech since a young age, and continuously pursues a deeper understanding of it. He started teaching computer applications while still in high school to vulnerable women and young people. This experience fueled his passion for tech facilitation and training, with an emphasis on helping the disadvantaged.
After his graduation from Makerere University with a degree in IT, Jude started working with Mukwaya General Hospital as both an IT Specialist and Software Engineer. He later spent 7 years as the head of the technology unit. In this role, he built and supervised the creation of software products, and supported the engineers he interacted with to ensure that they learn and grow personally and professionally. He also lectured in Kumi University in Kumi town (6 hours from Kampala) and spent time to empower passionate, but less privileged young engineers with skills that will help them compete favorably.
His passion to nurture talent grew along with his experience in the tech industry. Jude now works on a number of applications, including a current research project for his Master's in Information Technology at Makerere University. It focuses on supporting aid distribution in camps for refugees and internally displaced people in Uganda. It is tailored to ensure accuracy and transparency of the aid delivered for both the receivers and stakeholders. In 2018, when he started his Master's research, Jude also began a new role as Technical Software Learning Facilitator at Andela, where he continued to train newly joined engineers. He, among others, managed the process of identifying, assessing, equipping, and advancing engineers to ensure that they can move to the next level with the right resources. After leaving Andela, he now works with Eygo Limited as a Software Engineer. Additionally, he keeps his passion to nurture talent alive by training software engineers in best practices at Refactory and International University of East Africa Uganda.
Mentoring with R2 Social is an opportunity for him to empower brilliant, but vulnerable, minds at the edge of giving up by providing them with the right tech skills and a good learning environment for a brighter future.