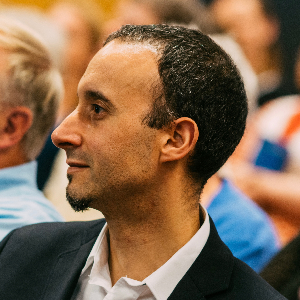 Title

Robert D Fadel

Artist

Advisor & Mentor
Robert Fadel is Program Manager at the newly launched MIT Center of Excellence in Energy. The USAID funded initiative will drive innovation in energy education, research, and entrepreneurship in partnership with a consortium of Egyptian universities. Previously, Robert was the founding Executive Director of the MIT Refugee Action (ReACT) Hub. ReACT has delivered a growing number of new blended learning programs to refugees where they live. By cultivating partnerships across multiple sectors, ReACT now provides displaced students in 10 countries paid internships and new professional pathways as they complete the MIT ReACT Computer and Data Science and MITx MicroMasters certifications.
Robert has also served as Vice-President of One Laptop per Child, where he led OLPC's ground-breaking project in the Occupied Palestinian Territories. During his time at OLPC, Robert worked with the private sector and scores of countries in South America and Africa to design, manufacture, and deliver connected laptops filled with innovative learning content to children. Previously Robert was the Assistant Director of MIT's Institute for Medical Engineering and Science (IMES) and Assistant Director for Finance at the Media Lab. Robert holds an MBA from Boston College, an MA from Boston University, and a BA from the University of Massachusetts, Amherst.
Robert serves as an advisor to R2 Social's founding team, and a mentor to the startups under R2 Social's incubation.