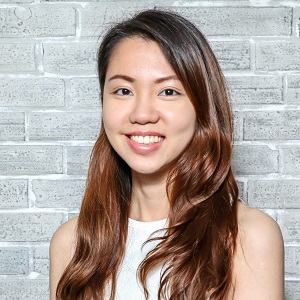 Title

Shirley Do

Artist

Co-Founder & Global Operations Director
Shirley is deeply passionate about social impact and innovation. As a Bill & Melinda Gates Millennium Scholar and community leader, she strongly believes that each individual has a crucial role and responsibility in shaping society.
Born in Vietnam, she immigrated to the U.S. with her family at the age of seven as a refugee due to her father having served in the Vietnam War alongside of American soldiers. Her personal experiences make her greatly compassionate towards the displaced population, and encourage her to find solutions for the refugee crisis. She co-founded R2 Social as an effort to empower refugees with technology. She is based in Shanghai, and serves as its Global Operations Director.
She has strong cross-cultural awareness from having lived, studied, and worked in three different continents—Asia, Africa, and North America. She has held various management positions in start-up, NGO, and MNC settings. She was previously part of the China senior management team for Allied Pickfords, part of SIRVA Worldwide Relocation & Moving, one of the largest relocation companies in the world. She holds a B.A. from the University of North Carolina at Chapel-Hill with a dual major in International Studies and Asian Studies. She is fluent in English, Vietnamese, and Mandarin.